Delta vs. United Airlines: Comparing The Top Two Carriers
Air travel plays a significant role in our modern world, connecting people for business, leisure, or spending time with friends and family.
With countless options for airlines, selecting the best one for your needs can make all the difference in a travel experience.
Two prominent choices are Delta Air Lines and United Airlines – both offering extensive flight networks, various classes of service, and diverse amenities for passengers to consider.
Delta and United share similar cabin classes, in-flight entertainment options, and baggage policies, and both operate a fleet of modern aircraft to accommodate varying needs and budgets. However, United services a larger network of international destinations, while Delta has a stronger presence in the continental United States. Moreover, while both airlines offer loyalty programs, the perks of each differ.
In this article, we compare Delta and United Airlines, discussing each airline's flight networks, fleets, classes of service, baggage policies, in-flight amenities, loyalty programs, and partnerships with other airlines.
Key Takeaways
Delta and United Airlines offer different route maps and hub locations, servicing multiple destinations worldwide.
Both provide various ticket classes to accommodate various needs and budgets.
Each airline has loyalty programs and partnerships with other carriers, but the perks vary.
Delta vs. United Airlines Flight Networks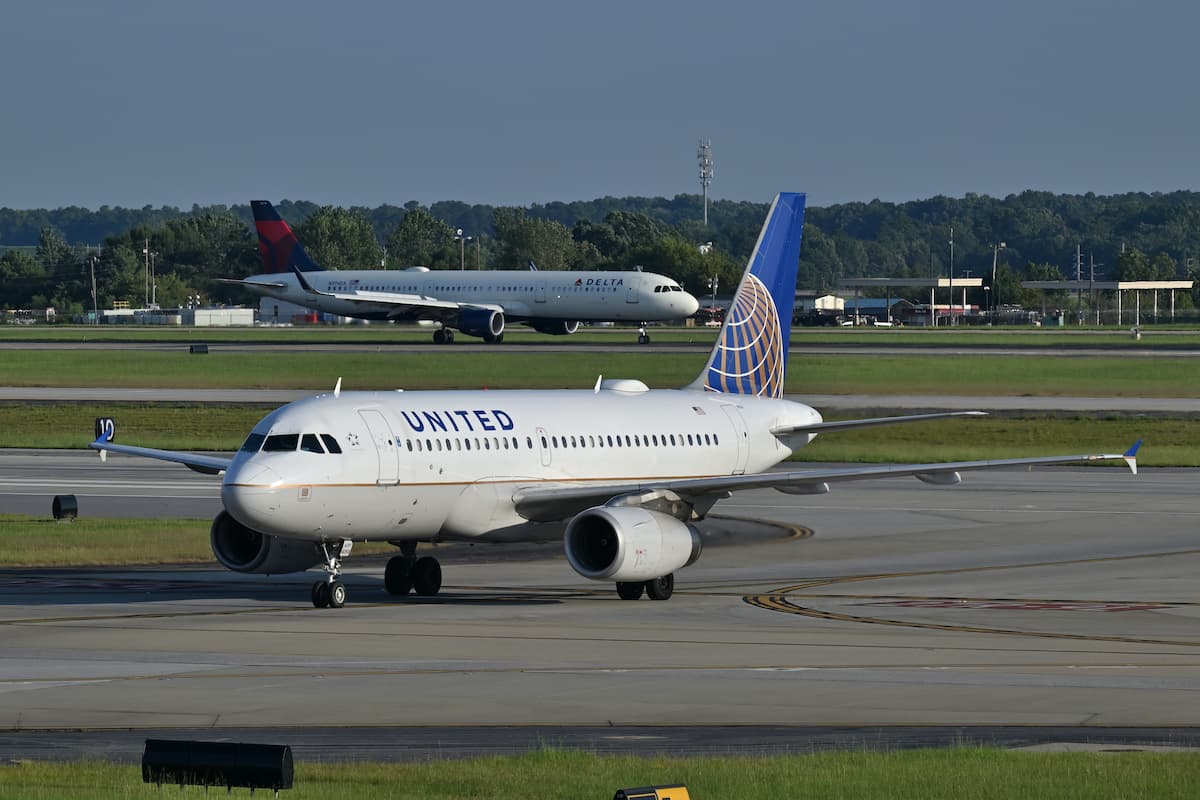 Delta Air Lines and United Airlines are two major carriers in the United States, with extensive flight networks covering domestic and international markets.
Delta connects passengers to over 300 destinations across the globe, servicing a variety of airports, including major hubs and smaller regional airports.
United Airlines boasts a similar reach, flying to more than 210 destinations in the U.S. and 120 international destinations, comprised of major hubs to regional options.
Delta vs. United Airlines Carrier and Aircraft
Delta and United both utilize a wide range of aircraft in their fleet.
Delta operates over 960 Boeing, Airbus, Bombardier, and Embraer aircraft, making it the biggest airline fleet in the world.
The largest plane used by Delta is the Airbus A350-900 35L, which can accommodate up to 339 passengers.
United Airlines' fleet is only slightly smaller than Delta's, with just over 900 aircraft in operation, also consisting of a mix of Boeing, Airbus, Bombardier, and Embraer planes.
By capacity, the biggest plane in the United fleet is the Boeing 777-300ER (77W), which can seat up to 350 guests.
Delta vs. United Airlines Classes of Service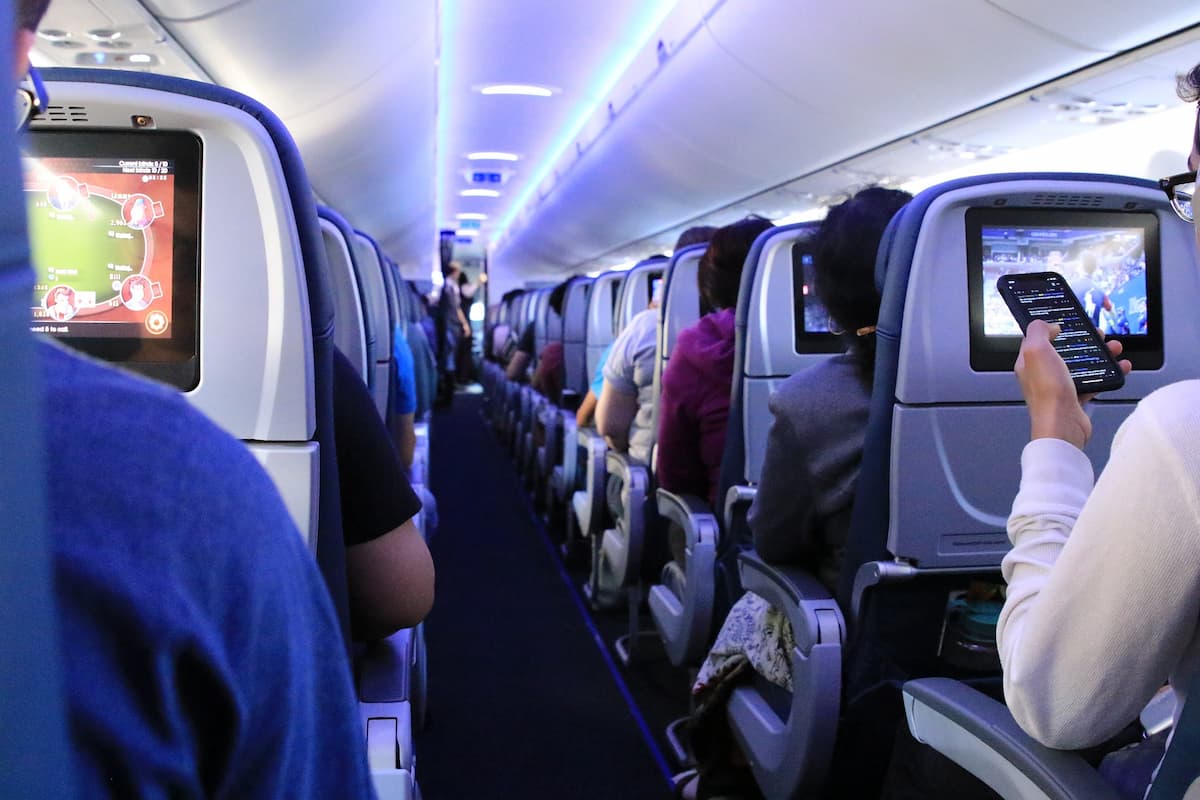 Delta and United offer a variety of cabin classes designed for different travel needs and budgets.
Delta's classes of service include:
Delta One, the top-tier business class, offers extensive perks such as lie-back seats, gourmet meals, and priority boarding on long-haul flights.
Delta Premium Select is available on domestic and international flights and includes fast-track security, upgraded menu choices, additional legroom, ​​wider seats with a deeper recline, and adjustable leg rest and footrest.
Delta First Class, available on domestic flights, allows guests extra legroom and recline, accelerated check-in and security service, priority boarding, ​​and complimentary seasonal food and beverages.
Delta Comfort+ is the best class of Economy ticket available on most Delta flights, providing board-first privileges, additional legroom, ​dedicated overhead bin space, and little extras like an amenity kit on long-haul international flights.
Delta Main Cabin is your typical Economy seat, with standard legroom and in-flight services that vary by destination; however, with Delta Main Cabin, there are no change fees, and for most tickets, you can choose your seat in advance.
Delta Basic Economy is the no-frills version of the Delta Main Cabin – you get all the benefits of a Main Cabin ticket, with certain restrictions, like no refunds, flight changes, or upgrades.
United's cabin classes are:
United Polaris, with exclusive pod-like seating on long-haul international flights, provides passengers with Polaris Lounge access, priority boarding, luxury bedding, dedicated in-flight service, à la carte dining, and complimentary premium beverages.
United First and United Business are top-tier options for domestic and short-haul international travelers, offering spacious seats, full-flat beds on select aircraft, priority boarding, access to United Club lounges, à la carte dining options, complimentary premium beverages, and dedicated in-flight service.
United Premium Plus delivers additional comfort with a larger seat pitch, enhanced dining options, larger entertainment screens, a power outlet and USB charger, and priority boarding privileges.
Economy Plus is designed for passengers seeking extra legroom and priority boarding while receiving the same in-flight amenities as an Economy ticket.
Economy class is standard seating, offering travelers complimentary snacks, beverages, and in-flight amenities based on the aircraft and route.
Basic Economy is the most affordable option for passengers but comes with certain restrictions, such as limited carry-on luggage and no option to choose seats in advance.
Delta vs. United Airlines Baggage Policies and Extra Fees
Delta and United Airlines both allow checked luggage and carry-on bags onboard their flights; however, the rules vary depending on the ticket type and destination.
Both Delta and United's maximum checked baggage size is 62 inches (158 cm) (length + width + height), and most fare classes are allowed bags up to 50 lbs (23 kg).
However, not all cabin classes receive complimentary checked bags.
For example, Delta, Delta Comfort+ and Main Cabin customers do not receive free checked bags on domestic flights.
Fortunately, Delta offers a baggage calculator to help passengers understand which rules apply to their flights.
With United, checked bags are always for a fee with Basic Economy, while other fare classes may receive complimentary checked luggage included.
Like Delta, United also has a baggage calculator to assist guests with trip planning.
In terms of hand luggage, all Delta passengers are permitted one personal item and one carry-on bag, regardless of ticket type.
With United, Basic Economy ticketholders are only permitted one personal item on board but may purchase an additional carry-on bag for a fee.
On both airlines, personal items must fit under the seat in front of you and cannot exceed 9 x 10 x 17 inches (22 x 25 x 43 cm).
Carry-on bags must not exceed 9 x 14 x 22 inches (22 x 35 x 56 cm) to fit in the overhead bins.
Delta vs. United Airlines In-flight Services and Amenities
Both United and Delta offer passengers various entertainment options either through seat-back screens or app-based onboard streaming.
Delta Studio delivers over 1,000 hours of free content, such as movies, premium TV series from HBO and Paramount, podcasts, and games via seat-back screens.
United offers United Private Screening, enabling passengers to access various entertainment selections, such as movies, TV shows, and music on seatback screens or personal devices.
Both airlines cater to connectivity needs by providing Wi-Fi services during flights; however, Wi-Fi is not typically free on either airline.
When it comes to food and drinks, Delta and United offer a similar range of options.
Each airline provides complimentary snacks and non-alcoholic beverages on most flights; however, for Economy passengers, additional meals or alcoholic beverages often come at a fee.
Both Delta and United supply special meals for travelers with specific dietary needs, but passengers must request their preferred meal well before their scheduled flight.
Delta vs. United Airlines Loyalty Programs and Credit Cards
Delta Air Lines and United Airlines have loyalty programs that allow members to earn miles for flights, dining, shopping, and partner offers.
Delta offers the SkyMiles program, and United offers MileagePlus.
The SkyMiles program has several credit cards with various benefits.
For example, the Delta SkyMiles Reserve and Platinum American Express Cards earn 3 miles per dollar on Delta purchases.
Additionally, all Delta Amex Cards offer bonus miles after you make certain eligible purchases within the first six months.
United Airlines offers MileagePlus credit cards, each with differing perks.
The United Explorer Card, for example, includes benefits such as 60,000 bonus miles, free first checked bags, double the miles on United purchases, dining and hotels, and two United Club one-time passes per year.
Additionally, both loyalty programs feature lounge access at airports.
Delta has exclusive Sky Club Lounges for its elite members, while United provides United Club access for certain MileagePlus cardholders.
Delta vs. United Airlines Partnerships and Alliances
Delta Air Lines has formed strategic partnerships with various airlines to enhance their global connectivity.
As a founding member of the Star Alliance, United has access to a massive network of over 1300 destinations across 195 countries.
Delta, on the other hand, helped found SkyTeam, with notable partners such as Air France and Korean Air, allowing their passengers to access over 1,150 airports in 175 countries.
Both alliances strive to improve customer satisfaction by offering extensive route networks and smooth travel connections among partner airlines.