12 Special Requests You Can Ask For At A Hotel
For many people, staying at a hotel is the best part of traveling, and there are quite a few ways to maximize the experience.
Hotels actually offer many things they just don't advertise, including different room types, free things, and additional amenities.
Every hotel provides different service levels, but here's a list of 12 requests you can make at most hotels:
A specific room according to your preferences
A city map
Discounted room rates
Phone chargers or adapters
Umbrellas
Netflix or other on-demand entertainment
Bicycles
A nightlight
Room amenities, including pillows, bathroom toiletries, slippers, and clean linens
Turndown service
Extra Breakfast Options
Treats for Special Occasions.
This article outlines 12 common things you can ask for at most hotels.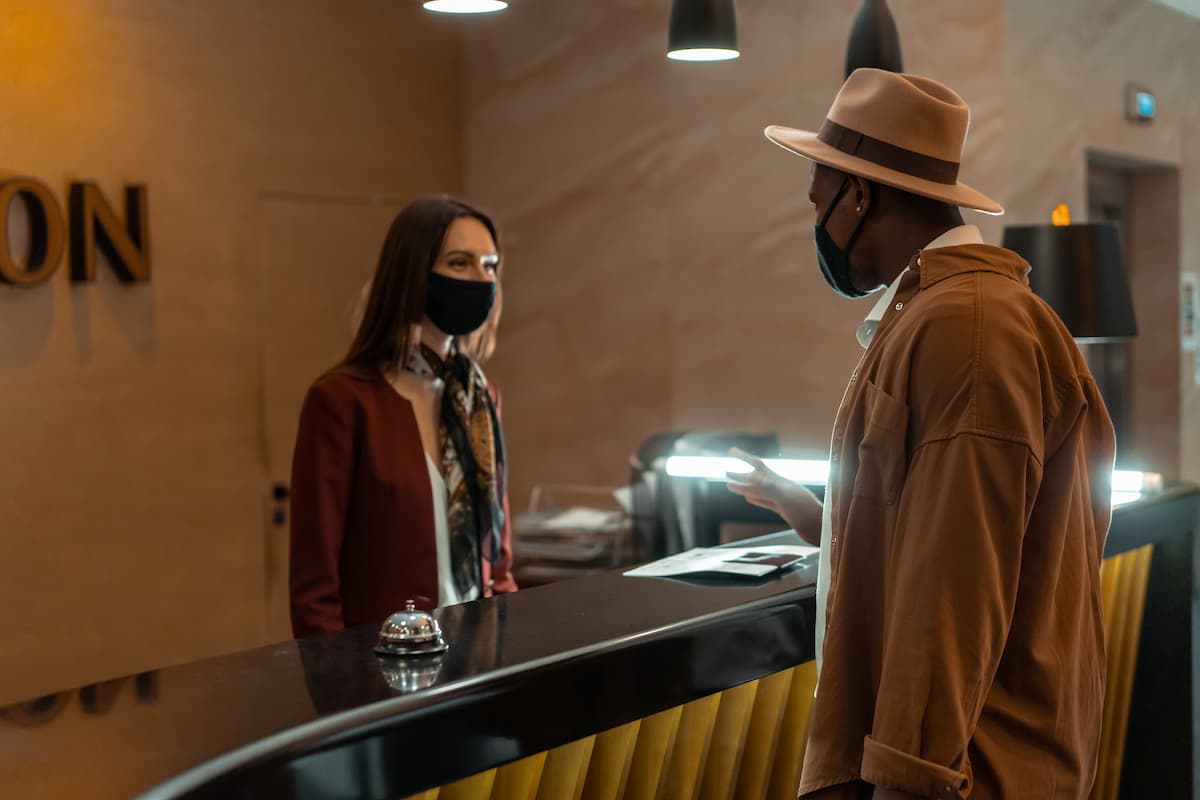 1. Request the Perfect Room 
Every hotel is different, but most properties will happily accommodate your requests if you have a particular room preference or require special in-room features. 
A Room Close To or Away From the Elevators
Guests with reduced mobility may prefer rooms close to ‌elevators so they can easily access them.
In contrast, travelers sensitive to noise may prefer a room far away from the lifts.
A Room on a High or Low Floor
Some people are superstitious or afraid of heights and might desire a room on a lower floor.
On the other hand, some guests want to be far away from street noise and prefer a room above the city life below.
An Alcohol-Free or Non-Smoking Room
If you don't want alcohol in your mini-fridge, you can ask the hotel staff to remove it.
You can also inform the front desk if you want a non-smoking room.
A Room with a View
If you're visiting a place with beautiful nature or famous landmarks, the competition for the best views is always intense.
That said, it never hurts to ask what rooms are available and see if you can snag a room with a gorgeous view.
A Corner Room
Many people don't realize that a corner room is often more space for a similar price.
Hotels may provide you with this free room upgrade if you ask the front desk nicely, and they have one available.
2. Ask For a City Map
Many international travelers lose access to their data plans if they don't get a local SIM or pay to use their phones abroad. 
However, it can be challenging to navigate a new city without GPS.
Fortunately, most hotels provide paper maps, and the staff is happy to point out interesting landmarks, good restaurants, and entertaining areas – and where they're located vis-a-vis the hotel.
3. Negotiate a Room Discount
Often, if you contact the hotel directly, you can negotiate a discounted room rate. 
This tends to work better when booking multiple rooms, but it never hurts to ask, especially during the off-season.
Alternatively, when you arrive, you can always ask if the hotel will upgrade your room for free – it's not a discount per se, but you'll get more for your money.
Read Also >> Can You Have Visitors in Hotel Rooms?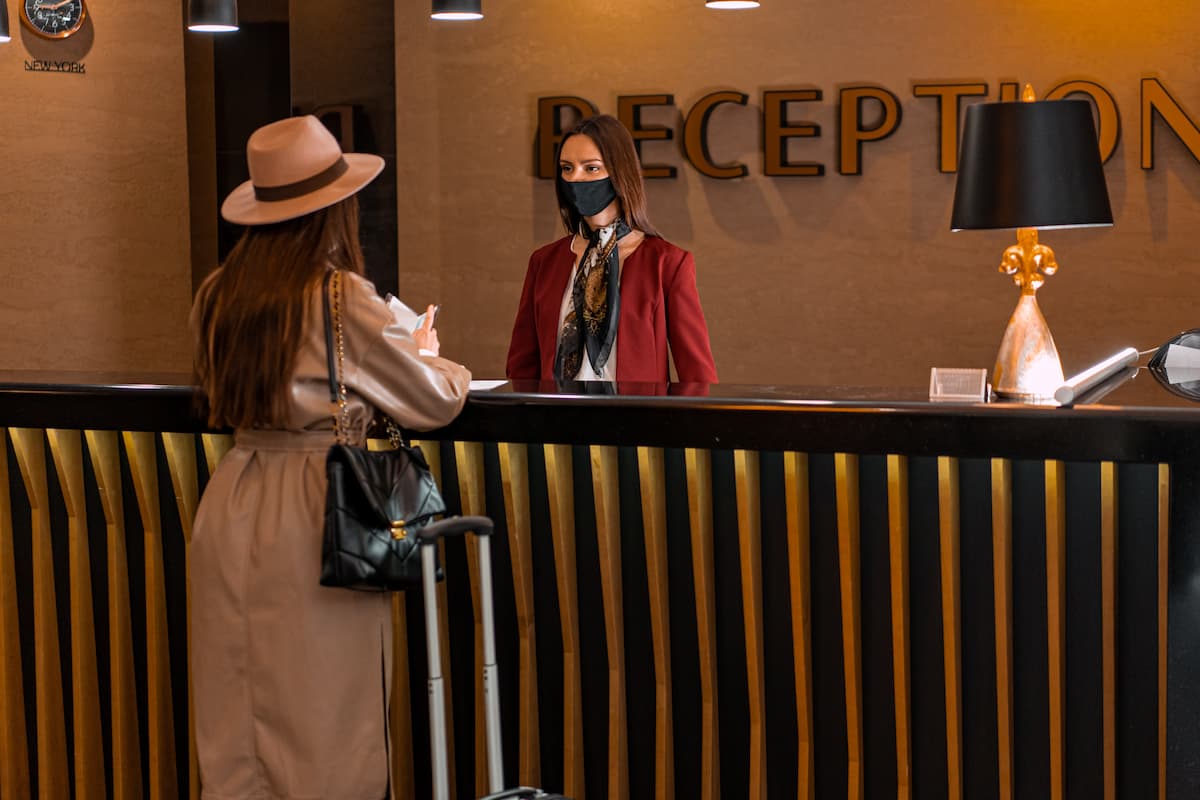 4. Borrow a Phone Charger or Power Adapter
Phone chargers and power adapters are some of the most important things to pack when you travel, but they're surprisingly easy to forget.
However, there's no need to panic because hotels often have chargers or adapters they can lend to guests.
5. Grab an Umbrella
No one wants to plan their vacation around bad weather, but sometimes it's unavoidable, and you'll need an umbrella to get through the day.
Most hotels in rainy areas have at least a few they lend to guests – otherwise, they'll tell you the best place to go to get one for cheap.
6. Request Free Netflix or Other On-Demand Entertainment
Many hotels offer Netflix or other on-demand entertainment complimentary to all guests; however, if they do happen to charge for these services, ask if they'll waive the fees.
If the hotel doesn't offer Netflix or a comparable streaming platform – and you have access to your own account – see if there's a way to connect your device to the in-room television.
7. Ask For a Bicycle
There are various ways to get around most cities, and hotels, especially in European countries, have a bike service for their guests.
However, many properties don't advertise this perk, so you may have to ask.
8. Get a Nightlight
If you or your traveling companion don't love the dark, ask the staff for a night light. 
You can use it to read while your partner sleeps or just have it on for a little extra comfort.
9. Request Additional Room Amenities
Most hotels provide guests with simple room amenities when they arrive, but did you know you can ask for things that don't come standard with the room?
Bathroom Toiletries
Hotels often include basic toiletries, but you can also ask for things like shaving cream, toothbrushes, and extras of everything.
If you happen to like the hand soap or lotion, just call the front desk and ask for more.
Clean Linens:
If housekeeping doesn't change your sheets and towels daily, you can request clean linens whenever needed.
You can also request extra linens and blankets if you require more than what's provided.
Different or Extra Pillows
Some people need firm pillows, while others prefer extra soft ones – and some people need several of any kind just to be comfortable.
If you're looking for the right cushioning for a good night's sleep, ask the hotel if they have a pillow menu or can send up extras of whatever they have.
Laundry Bag
If you're accumulating a pile of dirty clothes but didn't include a laundry bag in your luggage, you can ask for one.
Most hotels with laundry service provide a bag in the closet, but sometimes you need to contact housekeeping, who will deliver it to your room.
Free Slippers
Many hotels provide guests with robes, but often they also have complimentary slippers.
If they aren't already waiting in your room, call the front desk and ask for a pair.
Read Also >> Can You Check Out of a Hotel the Same Day?
10. Order Turndown Service
While most hotels make your bed daily, some properties also have the option for turndown service at night.
This charming service prepares your bed for sleep and often comes with a chocolate on your pillow.
11. Discover Extra Breakfast Options
You may be surprised that many hotels will make you certain breakfast items not listed on their menu if you request them, especially if you have food allergies or dietary restrictions.
12. Request Treats for Special Occasions
Since hotels want their guests to leave happy, some offer special perks when you stay for a special occasion.
They might give you a free room upgrade or even chocolate, wine, rose petals, and a card if you let them know what you're celebrating before you arrive.
Read Also >> How To Ask A Hotel For A Birthday Surprise?
Conclusion
The next time you stay at a hotel, don't hesitate to take advantage of all the perks and amenities they offer.
The 12 common requests most guests ask for, and most hotels can accommodate, are: 
Requests for the perfect room
City maps
Discounted room rates
Phone chargers or adapters
Umbrellas
Netflix or other on-demand entertainment
Bicycles
A nightlight
Additional room amenities
Turndown services
Extra Breakfast Options
Treats for Special Occasions.