12 Special Requests You Can Ask for at a Hotel
There are many things staff can provide you.
For example, you can always ask for a room according to your preferences. You can also ask your hotel for Netflix, phone chargers, or anything you need to visit your tourist spot.
If you are going to pay for the room, you should make full use of it, right?
We all try to take as many toiletries as we can when we check out. But there are tons of other things that even people who travel frequently don't know most hotels provide for free.
Standard Requests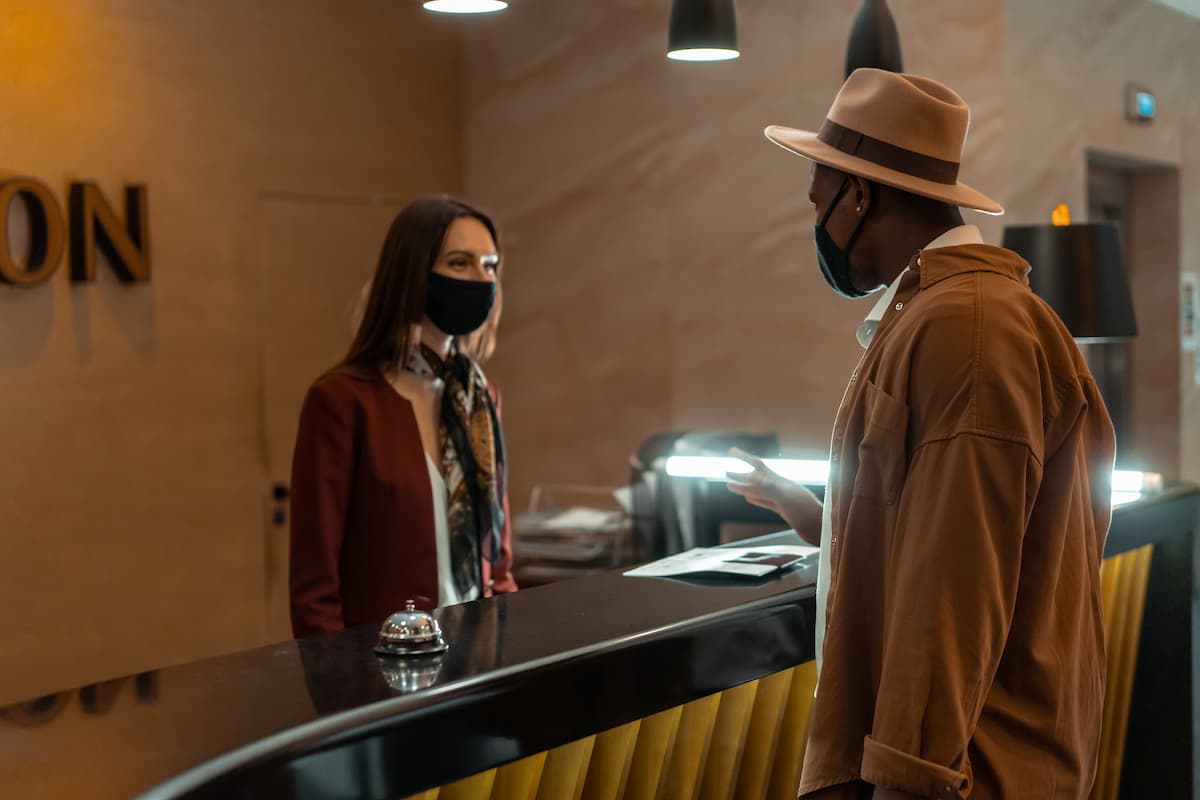 Hotels have a diverse classification, and their favors and services depend on the class.
However, these are the requests you can typically ask for when booking any room. Some inns will agree to these favors if you ask for them.
Room Preferences
Close to the Elevators
People with low mobility may prefer rooms close to the elevators, so they don't have to walk a lot. Therefore, you can ask for a room close to the elevator, and they will give you the room if available.
High or Low Floor
Some people are afraid of heights and might prefer a room on lower floors. On the other hand, some like high views from the windows.
When booking the room, just ask the staff if there is a vacant room on the floor you prefer. If they can't provide a room to your liking, though, it may be better to go to the other hotel on your list.
Alcohol-Free or Non-Smoking Room
If you don't like alcohol in your mini-fridge, you can ask the hotel staff to remove it. Additionally, you can always inform the front desk if you want a non-smoking room.
Hotel Room with a View
If you stay near the sea or a famous landmark, competition for rooms with views is always intense. But, you can ask staff if it's possible to get a better view from your hotel window.
Corner Room
Many people don't realize that asking for a room in the corner can often give you more space for a similar price. And hotels will provide you with this free room upgrade if you ask the front desk and they have one available.
City Map
Of course, you can use Google Maps on your phone, but sometimes you don't have data. And in a city where they speak a different language, it can be challenging to move around with no GPS.
In that case, ask for a map, and the inn can usually provide you with one. Or, they can at least help you with directions.
Negotiate for a Discount
Often, if you call the hotel directly, you can haggle for a discounted room. This tip has a better chance of working if you are renting two rooms or more for large groups instead of one room for yourself.
Read Also >> Can You Have Visitors in Hotel Rooms?
Special Requests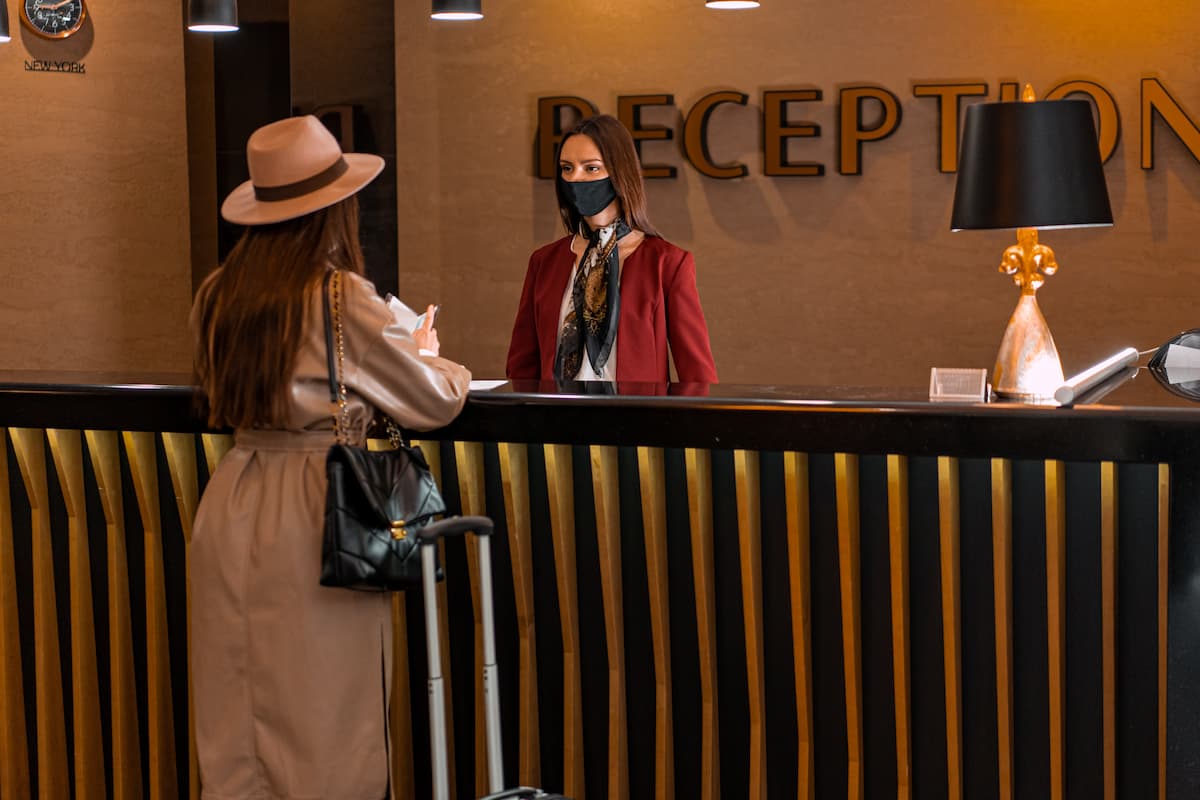 The following entries are some of the special request options that hotels can give to a guest for free or for a small charge. But, whether or not your inn can provide these services depends on what they have available and their policies.
Phone Chargers and Adapters
Chargers and adapters are some of the most important things to pack when you travel, but they are easy to forget. Yet, there's no need to panic because hotels can often loan you a charger for your stay.
So, go ahead and ask the front desk staff for a charger or adapter if you need one. Chances are the inn has some in the back office, especially if you are staying in a nice hotel.
Umbrellas
In Europe, everybody knows that umbrellas are a necessity. But most travel tips don't tell you that if you forgot to bring your own, you can usually request one.
Most of the time inns have umbrellas for guests to use.
Netflix
If you like to relax before sleeping, Netflix is a must.
Typically, in the past, hotels charged guests for viewing certain movies, which could cost quite a lot. But nowadays, some hotels provide Netflix for free to every hotel guest.
Free Netflix is more common at establishments that are part of a hotel chain, but it doesn't hurt to ask the front desk agent no matter where you are.
And, if you get the Netflix account details at check-in, you'll have access the entire time.
Bikes
There are various ways you can visit tourist spots in a city. But what if you just want to tour the nearby area or go for a quick coffee in a café?
Well, hotels, especially in European countries, have their own bike service for their guests. However, many properties don't advertise this perk, so you have to ask.
Nightlight
If you like to read before sleeping, but your partner doesn't, just ask the staff for a night light. There is a good chance they have night lights, and they'll give them to you right away.
Bathroom Toiletries and Clean Bedclothes
Hotels often include basic toiletries, but you can also ask for things like shaving cream, lint rollers, and extra towels.
Additionally, if the housekeeping staff doesn't already give you fresh bedclothes every day, you can always ask for clean linens when you need them. You can even request a deep cleaning of certain items if you want.
Free Slippers
Not all hotel rooms have a carpeted floor. Thus, the floor can be cold on your feet, especially in the winter.
So, you can ask the hotel for slippers to move around comfortably in your space.
A Made Bed
If you don't like to make your bed or are too tired, just call the front desk. The staff will then send someone to make your bed for you.
Laundry Bag
If you're accumulating a pile of dirty clothes in your room, but never added a laundry bag to your packing list, you can ask for one. It'll help you stay organized and keep your clean clothes separated.
Pillows
Some people sleep better on firm pillows, while others prefer extra soft ones. So, if you need the right bedclothes for a good night's sleep, ask the hotel if they have a pillow menu.
Treats for Special Occasions
Since hotels want their guests happy, some will give you perks if you say you are there for a special occasion like a honeymoon. They could give you a free upgrade to a better room or even chocolate, rose petals, and a congratulatory note if you let them know before you arrive.
However, if you are a frequent guest of the same hotel, do not do this too often, or staff may get upset with you.
Read Also >> How To Ask A Hotel For A Birthday Surprise?
Extra Breakfast Options
You may be surprised to find out that many hotels can make you certain breakfast items not listed on their menu if you request them.
Read Also >> Can You Check Out of a Hotel the Same Day?
Conclusion
So, now that you know what hotels can, and often do, provide, you can go ahead and ask for any of these extra perks the next time you're on a trip.