How Late Can You Check Into A Hotel? (Can You?)
Most hotels have a standard check-in time between 2 and 4 pm; however, even the best-laid travel plans could have you arriving late in the evening.
Additionally, ending up behind schedule is easier than you might think – it only takes a delayed flight, a slow baggage handler, a flat tire, or bad traffic to mess up a carefully planned itinerary.
Fortunately, most hotels happily accommodate late arrivals, especially if the front desk is staffed 24 hours a day. However, policies vary across hotels, and some aren't as flexible as others. Always inform a hotel in advance if you need to check in late.
This article explains the standard check-in and check-out policies at most hotels and what you should consider when checking in late.
Standard Hotel Check-In and Check-Out Times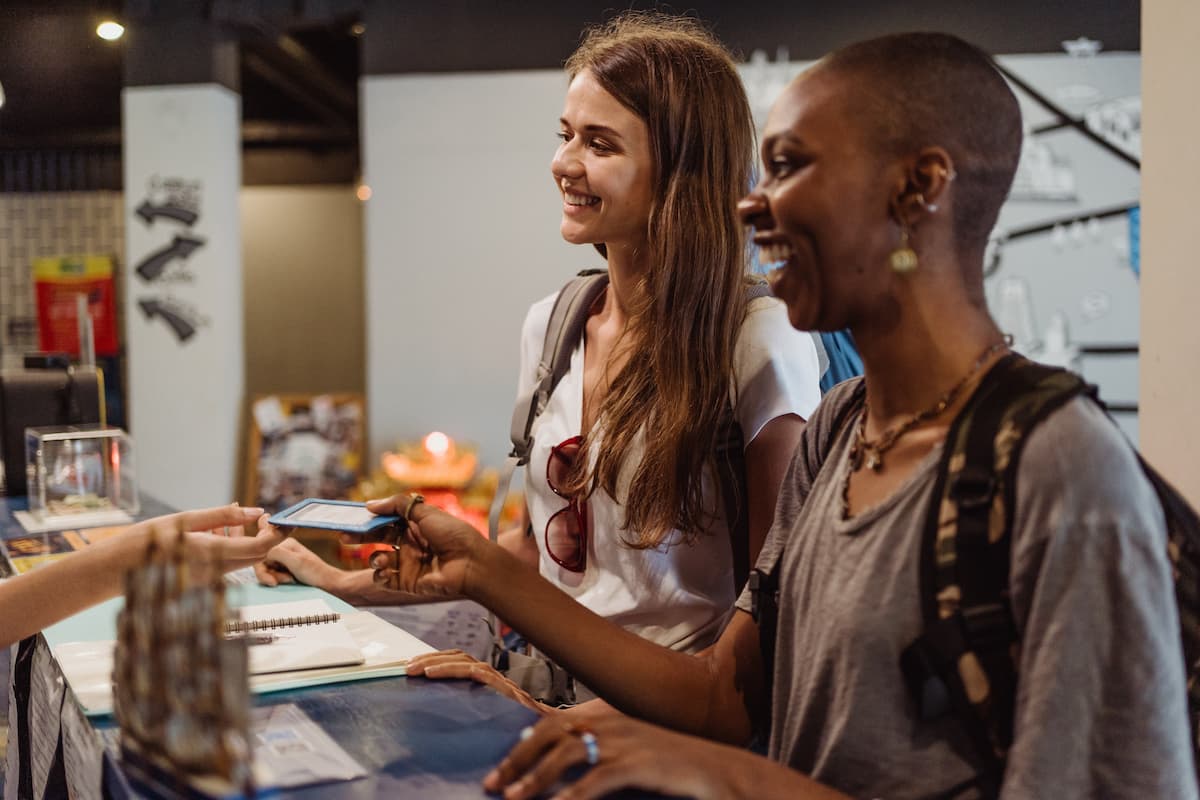 Generally speaking, the standard check-in time at most hotels is between 2 pm and 4 pm, but the property will list the exact timing when you make your reservation.
They should also inform you if there's a 24-hour front desk and, if not, what the latest available check-in time is.
When booking online, most hotels allow you to select a check-in window from a dropdown menu on the reservation page (e.g., I will arrive between 3 pm and 4 pm).
If your travel itinerary has you arriving late, inform the hotel beforehand (you can also call or email them if the dropdown isn't available).
Your room will likely be ready at the 'usual' check-in time; however, giving the front desk your ETA lets them know when to expect you.
​​If you happen to be delayed, contact the hotel as soon as possible.
When the front desk knows you're coming, they're more likely to be accommodating – especially if they aren't open 24/7.
However, regardless of when you check in – whether it's 3 pm or 10 pm – your check-out time will remain the same.
The average check-out time is between 10 am and noon, and hotels tend to be stricter about it.
The hours between check-out and check-in are for housekeeping to work their magic and prepare the rooms for incoming guests.
Some hotels allow early check-in or late check-out, but whether this option is available (or free) depends on the property's rules and how full they are.
What Is the Late Check-In Policy at Most Hotels?
Late check-in policies vary, so always confirm with your hotel if you know you're going to be late.
Late Check-In Policies at Small Hotels
Small inns or motels with fewer rooms usually consider late check-in any time after 7 pm.
These properties rarely have 24-hour front desks and may not have staff to welcome guests after a certain hour.
Smaller hotels may also consider you a no-show if you don't check in before they close and may give your room away or charge you for it anyways.
That said, certain small hotels may be able to accommodate you – if they know in advance that you're arriving late.
Late Check-In Policies at Mid-Sized Hotels
Medium-sized hotels almost always have at least one person on night duty – but it might not be a front desk clerk.
Like smaller properties, the best way to ensure you can check in is to let the property know when you'll arrive.
Mid-sized properties tend to have more staff, so it likely won't be an issue if you give them fair warning.
These properties may also lock their doors at night, so you may have to call or buzz in when you arrive.
Late Check-In Policies at Large Hotels and Hotel Chains
Large hotels and hotel chains typically have staff around the clock, and you can likely check in at any hour, especially if you inform them beforehand.
However, these properties have strict no-show policies and depending on the hotel, you could lose your room and still have to pay for it.
The best way to guarantee your reservation is to confirm your arrival ahead of time, and if you're running late, call them ASAP and tell them you're on your way.
Read Also >> Do You Have To Check Out Of A Hotel?
Why Shouldn't You Check In Late?
Sometimes checking in late can't be avoided, but it can mean a short stay if you're only at the hotel for one night.
You likely won't get a discount if you check in late, meaning you're paying for the room regardless of whether you're there or not.
Additionally, no matter when you check-in, you will have to check out at the usual time (between 10 am and noon) unless you request late check-out.
Late check-out can give you a few extra hours in the room, but it's not always free, and not every hotel offers it.
You can ask for late check-out before you arrive or when you check in; however, if the property is fully booked, they may be unable to accommodate you.
Read Also >> Why Some Hotels Don't Have a 13th Floor?
Can You Check In Early at a Hotel?
Most of the time, if you arrive ahead of schedule and the hotel has the room available, you can check in early.
But some properties charge extra for early check-in, even if the room is ready.
If you don't want the extra expense, you can always ask if the hotel will store your luggage – then you can go and explore the area until it's time to check in.
Read Also >> Can I Check Into a Hotel After Midnight?
Conclusion
Generally speaking, most hotels have a standard check-in time between 2 pm and 4 pm, but many will do what they can to accommodate later arrivals.
Some hotels are more flexible than others, but if the front desk is open 24 hours, you shouldn't have a problem checking in late at night.
If you know you'll need to check in late or your travel plans are delayed, contact the hotel as soon as possible and see what your options are.