Can You Have Visitors In Hotel Rooms?
Staying at a hotel can be an awesome part of traveling, but many people forget that they have a lot of rules.
Some hotel policies make a lot of sense. They revolve around considerate use of space and are typically things like don't smoke, don't make too much noise, and don't destroy property.
However, some hotels have further restrictions, which include who's allowed on site.
Most hotels allow guests to bring visitors to their rooms, but policies vary. Some properties require that you inform the front desk, while others limit how long visitors can stay and when they can come by. Some hotels also prohibit visitors altogether, so it's always best to ask before inviting people to your room.
The following article explains what you need to know about having visitors in hotel rooms.
Are Guests Allowed in Your Hotel Room?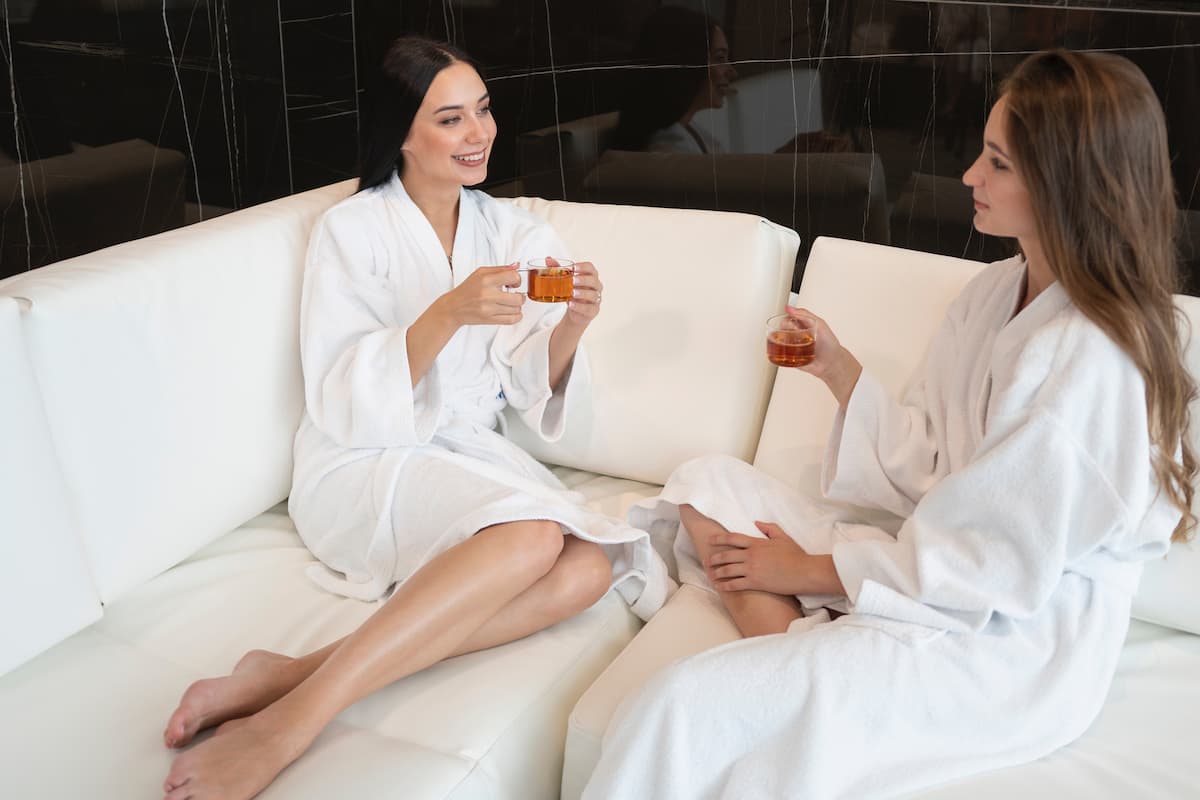 Hotels typically allow guests to invite visitors to their rooms, but some have rules about how that works.
If you want to bring someone into your hotel room, the first thing to do is ask the front desk – if it's allowed, they'll likely want to know your visitor's name and when they'll be coming by.
Often, your guest must register with the front desk and provide a valid, government-issued photo ID.
This policy is a security measure to ensure you, other guests, and hotel property remain safe and secure.
Do Hotels Have Visiting Hours?
Some hotels have set visiting hours where guests can have visitors come up to their rooms.
That said, hotels rarely let non-hotel guests freely walk around unless they've checked in with reception.
Read Also >> Special Requests You Can Ask for at a Hotel
When Aren't Guests Allowed In Hotel Rooms?
Some hotels don't allow guests to bring visitors to their rooms. The following lists some common situations where this policy might be in place.
1. Gender-Specific Hotels
Gender-specific (or single-sex) hotels only allow men or women to reserve rooms.
As such, visitors of the opposite gender may not visit guests in their rooms.
2. Capsule or Pod Hotel
Pod or capsule hotels are great for guests who only want to sleep where they stay.
The 'rooms' in these hotels are geared towards solo travelers and typically only have enough space for a bed (and maybe a suitcase).
Because capsule hotels are built for single occupancy, bringing in visitors is rarely allowed.
3. Hotel Amenities Are For Guests Only
While some hotels may allow guests to invite visitors to their rooms, they may restrict other areas of the property.
Hotels with pools, saunas, steam rooms, fitness areas, etc., may limit these facilities to guests only.
Some properties sell visitor passes for these amenities, but you must confirm with the front desk before bringing anyone into these areas.
Why Do Hotels Keep Records of Guest Visitors?
When you check into any hotel, you'll need to provide a valid, government-issued photo ID and a credit card.
The front desk then knows who's staying in the room and can charge any damage or additional incidentals to the card on file.
But if you want to invite a friend, family member, or colleague to share the space for a few hours, they too may be required to register and provide their ID.
The reason for this is simple: the hotel must know who's on the property to ensure the safety and security of everyone in the building.
Fire Safety Laws
In some jurisdictions, the hotel staff must record the number of people in the building to ensure they comply with fire safety laws.
Most hotels have a maximum capacity per room and per floor to limit overcrowding and the potential for injury should a fire break out.
Local Decency Laws
Some countries have laws to curtail 'immoral' activities, such as adultery and prostitution.
For example, in some parts of the world, men and women must prove they're married if they want to share a room.
Read Also >> Can You Check Out of a Hotel the Same Day?
Do Hotels Charge for Extra Guests or Visitors?
Some hotels allow visitors free of charge, especially if they only come to your room for a few hours or less.
However, some properties consider visitors as additional occupants of the room and may charge for their visit accordingly.
Can a Visitor Sleep in My Hotel Room?
Most hotels price their rooms per person per night – if you've only booked your room for one person, any overnight visitors will have to pay to stay.
That said, some hotels charge based on double occupancy (i.e., two people), regardless if you're a solo traveler.
If that's the case, you may be allowed an overnight visitor if they register with the front desk.
What Happens if You Sneak a Visitor Into Your Hotel Room?
The consequences for sneaking visitors into your room depend on the hotel.
For example, some hotels won't care and will just ask ‌visitors to register with the front desk.
In contrast, others will call the authorities and have you removed from the property.
Sometimes, if you're caught with additional people in your room, the hotel will just charge you extra based on the number of people.
Will Hotel Staff Enter My Room to Check for Extra Visitors?
In the U.S. and many other countries, staff can only enter your room with your permission or under specific circumstances (like emergencies or safety reasons) – and hosting an extra guest isn't usually life-threatening or dangerous.
However, some jurisdictions have different rules, and hotel staff can enter your room for any reason if the law permits it.
Read Also >> How To Save Money While Traveling
Conclusion
Whether you can bring visitors to your hotel room depends on the hotel's policy.
Most hotels are fine with guests of guests as long as they register with the front desk and don't stay longer than a few hours.
Other hotels prohibit visitors entirely or only permit visits during set hours during the day.
If you're planning to invite someone up to your room, be sure to check with reception before they arrive.