Can You Bring Binoculars On A Plane? (TSA Dos and Don'ts)
People travel for all kinds of reasons, whether to visit friends, discover new places, or attend business functions.
Some types of travel, especially for certain hobbies, require special equipment such as binoculars – which can be delicate and expensive.
Air travelers can bring their binoculars on board an airplane in both carry-on and checked luggage. Packing anything fragile in checked baggage is always a risk, so it's usually best to put breakable items in a carry-on bag. Items such as binoculars often come with a carrying case which can help protect them while traveling.
This article discusses how to bring binoculars on a plane, including TSA regulations, airline policies, and how best to pack them.
Can You Bring Binoculars Through Security at US Airports?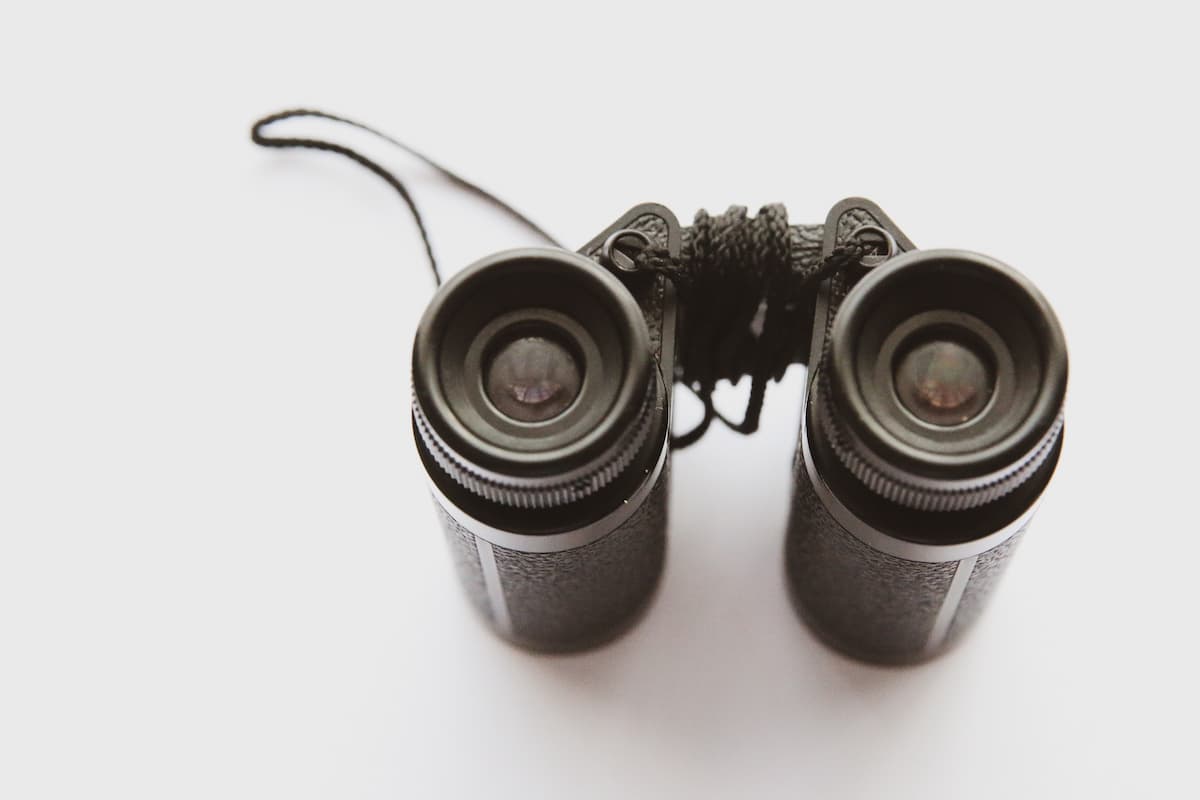 The United States Transportation Security Administration (TSA) allows binoculars and other types of field glasses onboard all aircraft in either carry-on or checked bags.
For more information on what is and is not permitted through security at US airports, please see the TSA website.
Airline Policies on Binoculars
Overall, binoculars are permitted onboard most aircraft – but TSA agents and airline crews reserve the right to inspect (and remove) any suspicious or seemingly dangerous items.
Travelers should be prepared to have their binoculars inspected if they're digital or especially large or heavy.
If possible, keeping binoculars in a travel-approved case is recommended to make potential inspections quick and easy.
It's also important to note that airlines have rules regarding bag sizes and weight.
If your binoculars don't fit in your carry-on or add weight to your checked luggage, you may be subject to additional fees for overweight or oversized luggage.
Make sure to check the approved size and weight of all bags before heading to the airport.
Additionally, airlines or the TSA may ask passengers to transfer heavy or bulky items, such as binoculars, to their checked bags before allowing them through security.
Ultimately, all decisions are at the discretion of the TSA and/or the airline crew at the gate.
Can You Pack Binoculars in Carry On?
Passengers are allowed to pack small to moderate-sized binoculars in carry-ons.
Portable or lightweight binoculars are typically allowed through without a second look, but anything large or particularly technical may be inspected.
No matter the size, packing binoculars in a carry-on bag is the best option to ensure they stay safe.
As a rule, it's best to pack all fragile or expensive items in your carry-on, including binoculars, cameras, laptops, and similar items.
Moreover, it's also advisable to have a durable travel case for binoculars or other fragile items that may be damaged by in-flight turbulence.
Can You Pack Binoculars in Checked Luggage?
While most small or medium pairs of binoculars may easily pass through security, some larger models will not.
Depending on their size and weight, some airlines or TSA agents may ask passengers to transfer their binoculars to their checked bags.
Just remember that packing anything fragile in a checked bag can be risky – checked luggage can be handled haphazardly, increasing the chance of damage.
Placing binoculars in a secure carrying case in the middle of a bag, preferably sandwiched between clothes or other soft items, is ideal.
Travelers may consider using cotton or soft fabric to cushion the lenses of their binoculars inside the case as added protection.
The other thing to bear in mind is that checked bags can go missing.
While travelers' insurance might cover the cost of lost or stolen items, a missing bag can create an added layer of inconvenience to any vacation.
Anyone who needs their binoculars for professional reasons or as part of their trip should consider bringing them in carry-on luggage.
If you're unsure where to put your binoculars while traveling, call the airline ahead of time or ask the staff at the check-in desk.
Make sure to keep binoculars accessible until you know how best to transport them.
Can You Use Binoculars on a Flight?
Gazing at the clouds below and catching a glimpse of the tiny cars passing by is easily the best part of any flight.
Passengers with binoculars in their carry-ons might be tempted to use them to get a better look at the world below.
Fortunately, there are no rules against using binoculars onboard an aircraft.
Travelers can access their binoculars during their flight; however, turbulence or other movements during flight can increase the risk of damage when binoculars are not in their case.
Be sure to keep an eye on your binoculars whenever they are not packed away, and don't forget them in the seat pocket when you leave!
Conclusion
For passengers traveling with expensive specialty items such as binoculars, it's a priority they arrive safely to their destination.
According to the TSA, binoculars are typically allowed on planes when packed in carry-on or checked bags.
Generally, it's advised to pack fragile or expensive items in carry-on bags whenever possible; however, depending on the size and weight of the binoculars, travelers may be asked to transfer them into their checked luggage.
No matter which bag your binoculars are in, be sure to pack them in their carrying case and secure them to prevent damage.